Quality representation
Modern. Approachable. Effective.
Helping you when you need it most, J. Asa Baugher, P.C. provides legal services to all of coastal Alabama. Primarily serving the areas within Baldwin County, Mr. Baugher assists clients with matters such as criminal defense, family law, business incorporation, civil disputes, and many other types of cases. He is a graduate of the University of South Alabama (2010) and Cumberland School of Law (2014). He is a member of the Alabama Bar Association and practices in both state and municipal courts. His professional, practical approach is conducive to open dialogue between attorney and client – it always helps to feel comfortable with your counsel.
Mr. Baugher resides in Perdido Beach, AL with his wife and their son. He is an avid traveler and music enthusiast with a passion for helping others. He and his family are members of the Episcopal Church.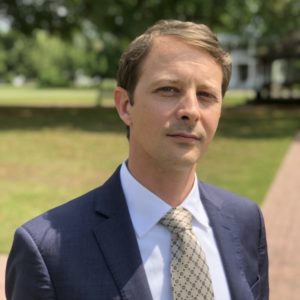 Location
J. Asa Baugher, P.C.
109 NW 1st St.
Summerdale, AL 36580
Contact
Need additional assistance? Please contact us:
251-955-1579
Hours
Monday-Friday:
9:00 am to 5:00 pm.